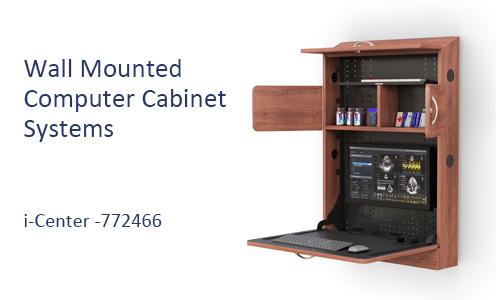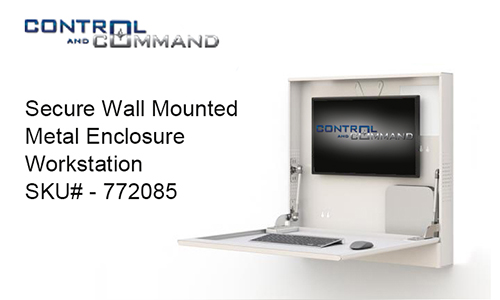 Wall Mounted Computer Systems
Meticulously designed wall cabinets housing hidden computer systems are both ergonomically space-saving and efficient. We offer a variety of sizes, looks in both wood and metal finishes. Whether you are looking for a discrete wall-mounted fold away computer or a customer-facing data point-of-entry system, we have them all.
You can pick from our standard sizes to suit your needs and specifications. We can build smaller models to house a laptop that conveniently folds away out-of-sight when not in use. We also offer larger models that can house full-size or slimline CPU units as well as mounted monitors and fold-away keyboard trays.
We can build wall-mounted cabinets that swing away from the wall so that you can face the direction of your patient or client when necessary and then gently swing back flat against the wall when not needed. Please refer to our website for further details.